Our Services
White Horse Capital Management offers a variety of services for individuals, families and businesses including: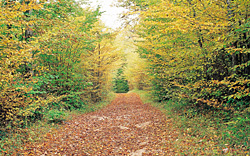 INVESTMENT PLANNING:  After determining your financial needs, goals, time horizon and comfort level for risk, we will develop your allocations for both income and appreciation.  Our focus is to allow you to enjoy your life, your day-to-day activities and not to worry about planning for your future.  The 'planning' part, that's our job.  After all, that is what you are hiring us to do for you.
RETIREMENT PLANNING:  We will assist you in understanding and making the the most of your retirement plan.  Whether you have a 401k, Solo 401k, SEP IRA, Simple IRA, Traditional IRA or Roth IRA, we can develop a plan to help meet your needs.  We will guide you on your path towards retirement by analyzing your assets, income and expenses to show you how and when you can reach that 'promised land' of retirement.
ESTATE PLANNING:  We will review your current situation so as to identify your critical estate plan needs.  We examine your existing Will, Trust, Power of Attorney and Health Directives.  If you do not currently have these estate planning tools in place we will outline a specific plan for you.  We strive to provide you with confidence for both you and your family.  We focus on your estate plan to execute your wishes and help reduce the burden of estate taxes and probate costs.  We are available to assist / coordinate your plan with your tax accountant and attorney.
RISK MANAGEMENT:  We will review your existing insurance policies.  We offer advice on appropriate changes to meet your specific coverage needs in Life, Health and Long-Term Care insurance.
TAX MANAGEMENT:  We seek best practices to reduce your current and future tax burden such as utilizing tax-free investments for your non-retirement accounts.  We coordinate with your tax accountant on income and tax matters.
EDUCATION FUNDING:  We will share a variety of recommended investment and accumulation strategies to help you fund your child's education needs.